The .Asia IDN Pioneer Domains Program offers the ultimate first-mover advantage for brand development and e-commerce in Asia. Applicants are invited to submit a brief proposal for the domain of their choice. The best proposal wins the right to operate the best .Asia IDN!
Following on from the successful allocation method used during the intitial ".Asia" launch, the .Asia IDN Pioneer will follow the same method. The objective of the program is to immediately create active and relevant content on .Asia IDN for the benefit of Internet users around the world in their own native language. The program builds on the value of .Asia IDN to provide a natural name for users to easily navigate and find the information they are looking for. Through the Pioneer Domains Program, DotAsia is giving out millions of dollars worth of domain names.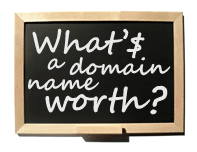 The value of domain names have risen to staggering new heights in recent years. Vodka.com fetched US$3 million, diamond.com took in US$7.5 million and poker.com, the current record holder was reportedly sold for over US$27 million. IDN domain names are showing similar signs already at an early stage. For example, "카지노.kr" ("Casino").kr just sold for over US$10,000 and "日本.com" ("Japan").com sold for US$100,000, the secondary market sales are already showing the value of IDN. The value of domain names is driven by the traffic it attracts, the keyword value for search and the perceptual value. The appreciating value of IDN in Asia also means the increasing importance of ensuring that your brand is protected in the Asian languages online. For Asia, the beginning of IDN could be the beginning of a new domain goldrush
To build .Asia IDN into a thriving cyber community, DotAsia is looking for the help from pioneers and visionaries in the community. In return, we are offering the hottest cyber real estate in Asia to entrepreneurs, businesses and social enterprises who are committed to the region and the community. The Pioneer IDN Program is a golden opportunity for developers of cyberspace and also a perfect tool to communicate with your audience in their native language.