The .Asia Pioneer Domains Program offers the ultimate first-mover advantage for brand development and e-commerce in Asia. Applicants are invited to submit a brief proposal for the domain of their choice.

The best proposal wins the right to operate the best .Asia domains!

Breaking the mould of disinterested allocation of domains in a first-come-first-served race, the .Asia Pioneer Domains Program entrusts the most prestigious cyber real estate in .Asia to those who show genuine commitment to this community. The objective of the program is to immediately create active and relevant content on .Asia domains for the benefit of Internet users around the world. The program builds on the value of .Asia to provide a natural name for users to easily navigate and find the information they are looking for. Through the Pioneer Domains Program, DotAsia is giving out millions of dollars worth of domain names.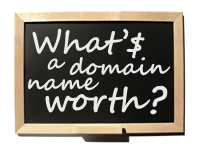 Imagine the value and potential for names like "www.music.asia", "trade.asia", "mobile.asia", "football.asia", and many more! The value of domain names have risen to staggering new heights in recent years. Vodka.com fetched US$3 million, diamond.com took in US$7.5 million and poker.com, the current record holder was reportedly sold for over US$27 million. Business.com, acquired in 1999 for US$7.5 million is now estimated to be worth US$300-400 million. The appreciation in value is not constricted to .com domains anymore. Poker.de was sold for close to US$1 million earlier this year, while Flowers.mobi auctioned for US$200,000. With the world's fastest growing and largest online and offline market, .Asia domains are poised to command even higher values.
To build .Asia into a thriving cyber community, DotAsia is looking for the help from pioneers and visionaries in the community. In return, we are offering the hottest cyber real estate in Asia to entrepreneurs, businesses and social enterprises who are committed to the region and the community. The Pioneer Domains Program is a golden opportunity for developers of cyberspace.