We're back! The .Asia Pioneer Domains Program is opening its doors again for premium 1&2 character .Asia domains. We're giving businesses, entrepreneurs and anybody who wants a piece of Asia, an opportunity to own prime regional virtual properties.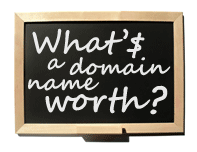 Get first-mover advantage on the best 1&2 character .Asia domain names of your choice by submitting a brief proposal outlining your idea to connect Asia with one domain. Through the Pioneer Domains Program, DotAsia is giving out millions of dollars worth of domain names which you can invest in your business for Asia. Short and memorable domains, especially those consisting of numeric strings are highly sought after virtual commodities in Asia, where it is considered a good luck charm.  Single and two character names are easy to remember and can be quickly shared, while short numeric strings can all together transcend language barriers. This is your opportunity to own and develop, never registered before, 1&2 character .Asia domains such as '8.asia', '28.asia' and 'X.asia'.
Premium domain names are virtual real estate online and have time and again proven to be better investment than stocks and bonds. The highest domain sale reported this year was 114.com for a whopping US$2.1 million dollars; 2 character domains such as VI.com was sold in 2012 for US$325,000; 60.com was sold for US$ $310,000 and RH.com was sold for US$304,000.
We are offering the hottest cyber real estate in Asia to those who are committed to the region and the community. The Pioneer Domains Program is a golden opportunity for developers of cyberspace.
DotAsia is committed to the long-term development of the .Asia TLD. The Pioneer Domains Program is intended to encourage active and positive usage, as well as the development of relevant and robust content for .Asia domain names. DotAsia is committed to an orderly launch of the .ASIA TLD that takes into consideration the protection of the rights of others and to curb abusive registrations. Please refer to the One- & Two-Character ASCII .ASIA Release Policies for more details.
DotAsia openly invites potential .ASIA registrants to submit proposals, explaining how they would use and promote a particular One- & Two- ASCII Character .ASIA domain name. Applicants satisfying the requirements for Community Pioneers, Global Brand Pioneers and Social Pioneers, in the original ASCII Pioneer Domains Program are eligible. Each proposal will require an application fee of US$5,000 and marketing deposit of $10,000 and prior acknowledgment and acceptance of relevant terms and conditions, as well as be subjected to a Pioneer Challenge Process.